Online seminar "University Governance Reform in Poland – Expectations and Experiences"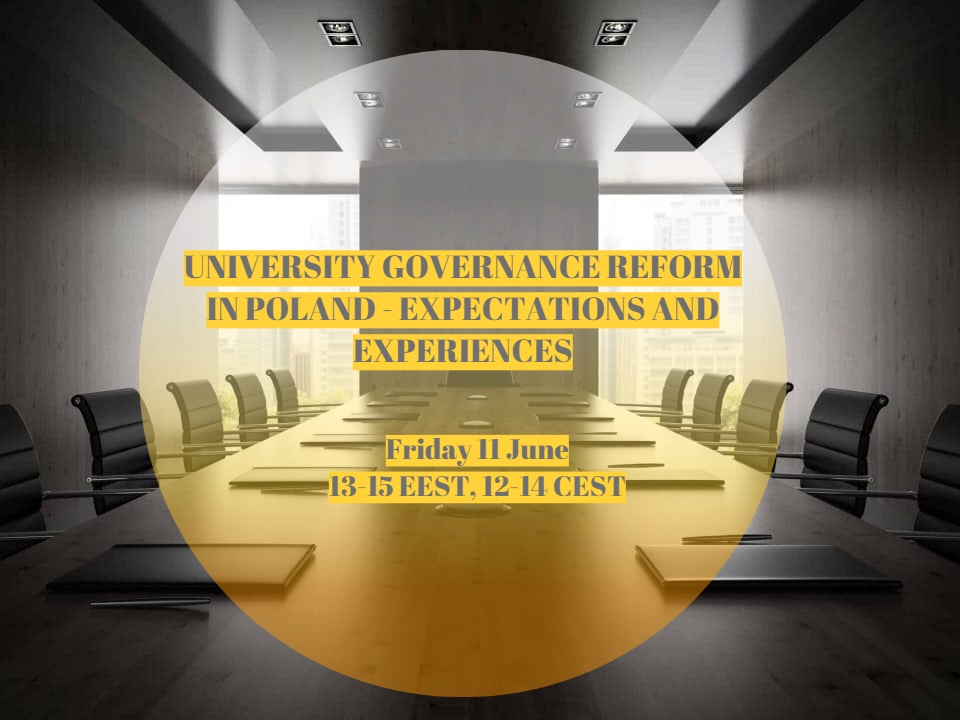 ONLINE SEMINAR IN ZOOM "UNIVERSITY GOVERNANCE REFORM IN POLAND – EXPECTATIONS AND EXPERIENCES"
Friday, 11 June 2021
(13-15 EEST i.e. Riga 12-14 CEST i.e. Warsaw)
In 2010, BSRUN defined itself as a network for University Governance, Management and Administration. Our slogan is BSRUN for Strategy and Practice. More recently, e.g. University Campus Management and Development and University Mergers have turned out to be popular topics with several events.
Before 2010 representatives from outside the university in the decision-making bodies of BSRUN members were a rarity. In Finland this changed when the Universities Act came into force in 2010. In Estonia the reform started with the University of Tartu in 2011. In May 2019 BSRUN organised an event at the University of Warsaw when new legislation had already been approved in Poland. At the moment, new legislation is being discussed for Latvia.
Expectations and experiences are not always the same in the universities and the responsible ministry before and after the reform. In addition to the current situation in Latvia, the BSRUN event organized on 6 May gave an overview of the reform in two universities in Estonia, three universities in Finland and one university in Poland.
Gdansk University of Technology (GUT) was recently awarded a prestigious project within the Ministry of Science and Higher Education call "Excellence Initiative – Research University" (EIRU). Amongst the non-scientific GUT targets within the programme is to test the potential for federalisation of the three leading Pomeranian universities, namely the Medical University of Gdansk, the University of Gdansk and GUT. So far the Fahrenheit Union of Gdansk Universities has been established. This reform was discussed at the BSRUN event on 6 May, too.
This special event on Poland will address the reform in a more detailed manner in the broader general framework of the reform.
Overview of the issues to be covered:
objectives of the reform;
autonomy of the universities after the reform (incl. financial autonomy);
funding of the reform;
encouragement of mergers as a government policy;
definition of the university community and its groups;
election/appointment of rector;
governing bodies, their composition and the appointment of members;
attendance allowances/meeting fees/remuneration of council/board members;
possible topics for future events.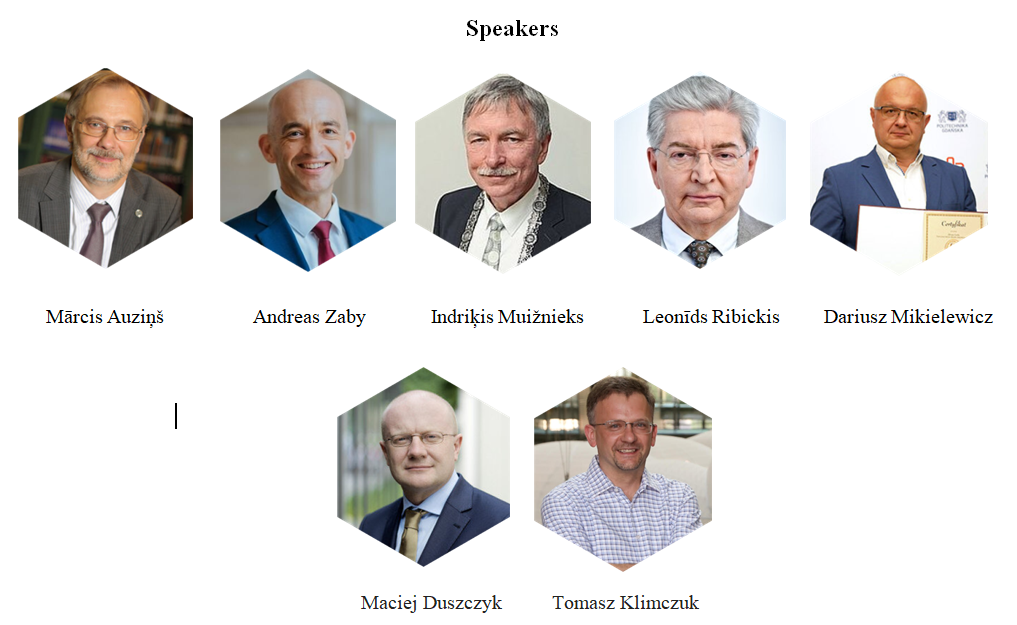 To register for the seminar, please,
use our registration form – https://docs.google.com/forms/d/e/1FAIpQLSe4lsSN4Og-aJJcDCkZXNQYnaTOWxcZoYDocZq_KKSp3gL6Lw/viewform?usp=sf_link
The registration deadline – 9 June.
The event is open and free for all.

Contact details
Annija Apsite, annija.apsite@lu.lv
BSRUN Secretariat at University of Latvia
Follow us on Facebook: BSRUN – Baltic Sea Region University Network
Follow our activities on website: www.BSRUN.org