Master's programme in Biomedical Imaging in Turku, Finland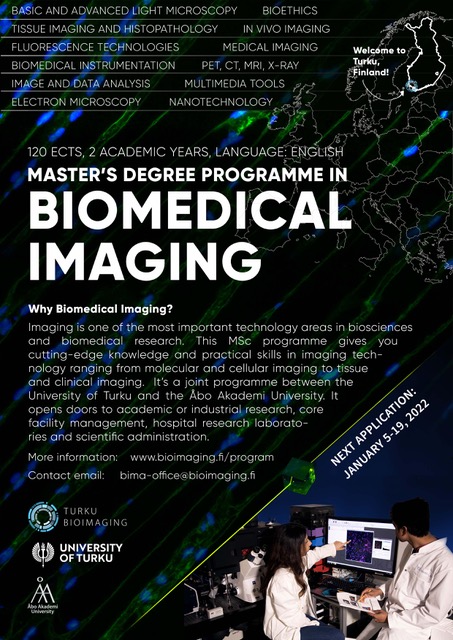 International MSc degree programme in Biomedical Imaging is jointly administered by the University of Turku and Åbo Akademi University.  
This is a two-year programme in pre-clinical research, during which one can specialize in microscopy, medical imaging, bioimage informatics, nano/material sciences or instrumentation. The graduates of the programme can continue as doctoral candidates, experts in core facilities, workers in industry or administrative staff. 
Persons eligible for master's degree should have completed a bachelor's degree by July 2021 in life sciences, medicine, chemistry, physics or technical sciences. Everyone's background is evaluated individually.   
Duration: 2 years, 120 ECTS
Language: English
Application: 5-19 January 2022 
More about the programme:
How to apply: